Takeout Food– Elkins, WV
Beander's Restaurant & Tavern
"Where Good Food, Good Friends & Good Times Come Together"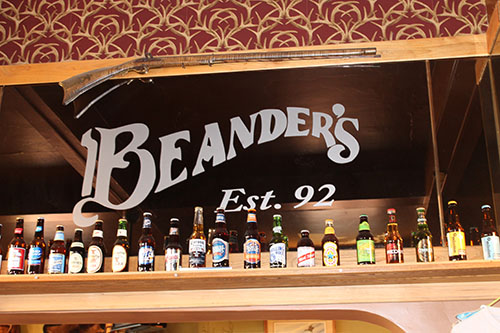 Our lifestyles rarely leave much time for preparing a delicious homestyle meal at the end of the day – especially during the workweek. Beander's Restaurant & Tavern in Elkins is pleased to offer our entire lunch and dinner menu as a great takeout option you can enjoy at home, in your hotel room, or cabin anytime. Beander's expansive menu includes a wide variety of delicious, savory tavern and homestyle food selections, including several gluten-free options. Our creative dishes offer something for every taste. Great takeout in Elkins is just a phone call away! Call: 304-636-6000.
Lunch Delivery in Elkins, WV – Premium Deli Sandwiches & Wraps to-Go
Are you looking for a mouthwatering deli sandwich or wrap? Beander's Restaurant & Tavern's Boxed Lunches are filled with the flavors you crave. We prepare each box with care fresh every day just for you! Let Beander's Restaurant & Tavern take care of lunch today. Our simple boxed lunches are a great no-fuss lunch option at the office or on the go.
Are you planning an outdoor excursion? Our picnic-style Boxed Lunches are a convenient way to take your meal along with you. Our simple, affordable lunches include your choice of fresh premium deli wrap or sandwich with a side of fresh fried potato chips, pickle spear, and a bottle of water or can of soda. Skip the planning, shopping, and cooking and let Beander's Restaurant & Tavern take care of lunch today!
There is a five-person minimum on boxed lunch catering. Delivery is available within a 15-mile radius. We can deliver to your home, office, hotel, or cabin. Please call ahead of time for more information or to place your order: 304-636-6000.
Beander's 2 – Concession Food Truck
Headed near the Beverly Pike 5 Lane? Check out Beander's 2! Open weather permitting and by availability, our concession truck is now serving up all your favorites at Masterpiece Rentals (across from Glotfelty Tire). Enjoy a Hillbilly Philly, Chicken or Steak Pita, Chicken Fingers, and Fries. Wash it down with our own fresh-squeezed lemonade. Cash and credit cards accepted.